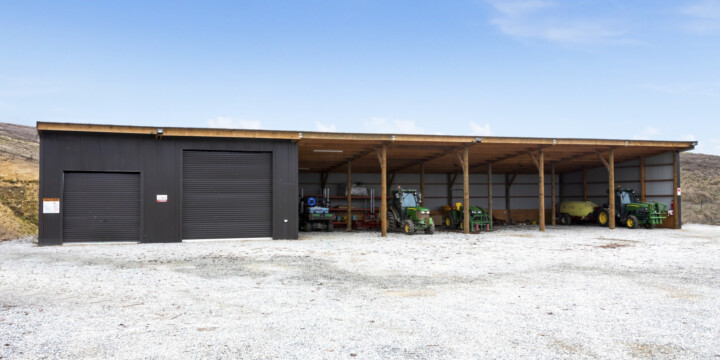 Project summary
Farm sheds
Location: Alexandra
In the past 3 years we have completed 3 separate buildings for Central Cherries, including a large main hub shed and 2 additional structures for fertigation purposes. The main shed consists of 5 open bays and 2 separate lock up areas to accommodate plenty of machinery and other storage.
Read more

The lock up areas are separated for safety purposes, as one is for confinement of farm chemicals. The generous sized shed also has a 1.2m high pony wall lining the inside of the open bays, with power points to each bay for easy access when working with power tools and equipment.

The other 2 buildings are positioned in different locations the 40ha orchard on higher elevation sites to be used for fertigation injection to the centre orchard.

Central Cherries is a large-scale cherry orchard development in the Clyde area. I approached Pat McCarthy in 2019 to build a 9 bay implement shed for the site.

I found Pat and the FarmBuild team really efficient and pro-active from the design and quoting through to completed build. We used FarmBuild for another two smaller sheds on the site and wouldn't hesitate to use them again in the future. The sheds are all finished to a great standard and perfect for our needs.
Nick Common
Let's talk
If you want your rural project to stand the test of time, have a chat to one of our experts and
we'll show you what we can do.
Get in touch