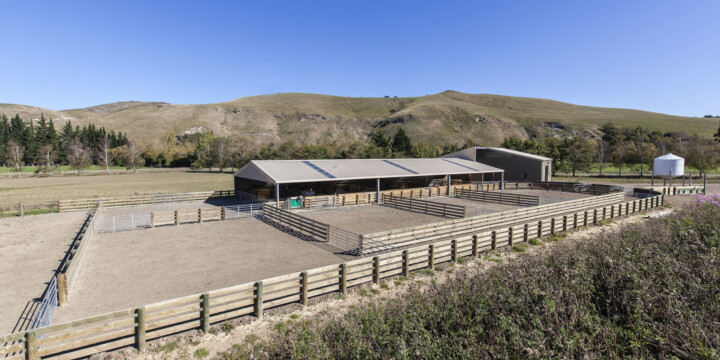 Project summary
3 stand woolshed
Location: Canterbury
With all covered yards, FarmBuild caters for each farmer's individual needs and required holding capacities. With so much time now spent working with stock in any covered yards, and so many different operations and task carried out there, each area must be designed carefully.
Read more

Stock flow needs to be easy, with many alternatives – from drafting to handlers to conveyors belts to crutching. Planning is also necessary to ensure the people doing this work can comfortably and safely work in a covered yard, and that they have quick and simple access to amenities, storage areas, power, and water.

In the many years spent building covered yards, FarmBuild has never encountered two farmers with the same with their individual needs. The team are experts at getting it just right for you.

The FarmBuild team can visit your property to meet with you and discuss your objectives, before drawing up a concept plan for your approval. Once you are satisfied with the concept, FarmBuild goes through the pricing phase to ensure that the design is within the budget you have set.

With total client satisfaction, the plans will be lodged to council for consent so the FarmBuild team can start construction on-site.
Let's talk
If you want your rural project to stand the test of time, have a chat to one of our experts and
we'll show you what we can do.
Get in touch