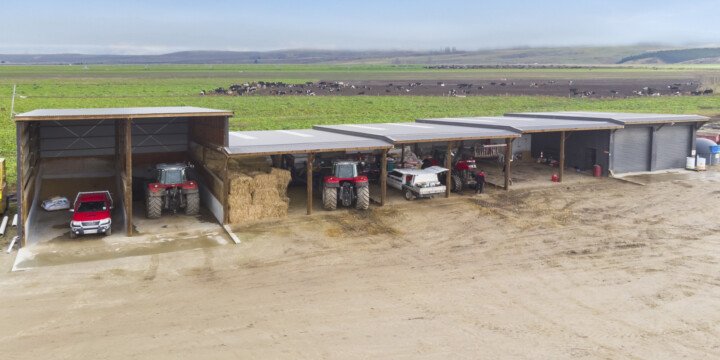 Project summary
10 bay utility farm shed
Location: Central Otago
Size: 45x12m
This shed measuring 45m long x 12m deep was constructed to serve at the hub of a 400ha farming operation in Central Otago.

Read more

It consists of a 2 bay fertiliser storage unit, 7m in height to allow for sufficient storage as well as truck access. Between the fert bays and the workshop is 6 bays of generous storage to cater for machinery and equipment. Due to the sloping contour of the site the best option here was to tier every 2nd bay and construct a small retaining wall to suit at ground level. To complete this building, there is a 110m2 workshop/lock up area set up to service the farming operation, with 2 automated roller doors, 9m work bench and side entry access door.

The final result of this shed proved to be very functional and plays an important role in the day to day operations of this business.
Let's talk
If you want your rural project to stand the test of time, have a chat to one of our experts and
we'll show you what we can do.
Get in touch