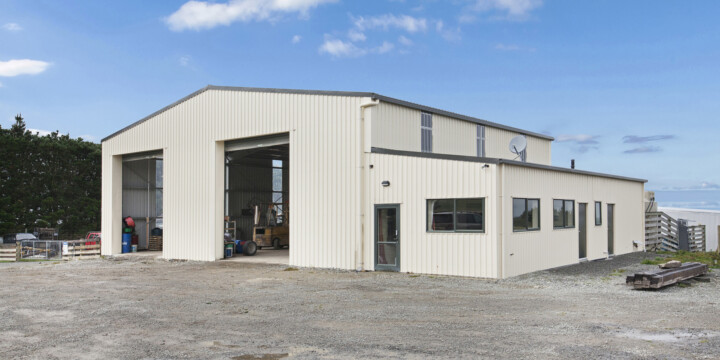 Project summary
Workshop
Features: Extra height, complete industrial package, versatility and built to last
Contracting on a large scale in rural areas can be a challenging operation. This building caters for big and small machinery from 35 tonne diggers, Bull dozers to a lawnmower.
Read more

This workshop is constructed out of heavy duty structural steel, ply lined ceiling area and steel purlins. With enough height to put the hoist up and the ability to open the commercial pit up which is fully lit and fan vented makes this a great facility to carry out maintenance what ever the weather. With a separate kitchen, meeting room and bathroom makes this the complete package for a contracting business.
Let's talk
If you want your rural project to stand the test of time, have a chat to one of our experts and
we'll show you what we can do.
Get in touch