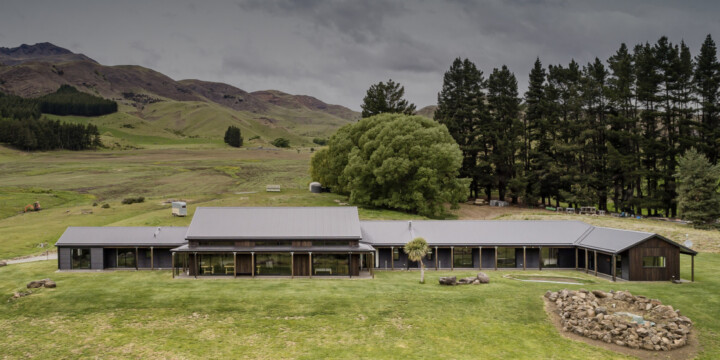 Project summary
Shearers quarters
Location: Awatere Valley
A well-established station in the Awatere Valley, Middlehurst Station features three large scale, custom projects. A 4-stand woolshed, shearers quarters and a helicopter hangar have all been completed with a focus on combining beauty and functionality. Working closely with owners Sue and Willie, we made sure each build was well-suited to their station's needs and would make their day-to-day operations as smooth as possible, while adding to the visual appeal of the property.
Read more

Shearers' quarters

Designed for both practical farm use and to cater to the tourism market, the shearers' quarters are equally suited to seasonal groups of contractors as well as social gatherings and events. The large commercial kitchen works well for large and small groups, and bedrooms range in size and layout options with some featuring ensuites. It's a beautiful building that adds to both the functionality and visual appeal of the station.

Let's talk
If you want your rural project to stand the test of time, have a chat to one of our experts and
we'll show you what we can do.
Get in touch