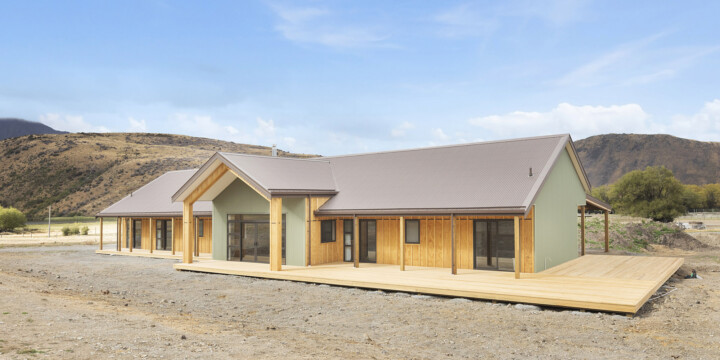 Mount White Shepherds Quarters
Project summary
Shepherds Quarters
Location: Arthur's Pass
This building is designed to house the permanent staff on the station. Five large double bedrooms, all with their own bathrooms and large storage areas, make working on the station a pleasure.

Read more

The main communal area in the centre of the building has an open plan kitchen and living layout with a log fire that heats not only this large room, but all the radiators spread throughout the building as well, keeping the place beautifully warm. To the back of the building is the laundry and drying room and large storage areas for a stockpile of easy access firewood and other necessities. Along the full length of the building is a large carport for everybody's personal vehicles as well as farm vehicles. There are also storage areas for additional firewood and a service area. Around the front are large decks and outdoor areas with stunning views of the legendary Mt White Mountain.
Let's talk
If you want your rural project to stand the test of time, have a chat to one of our experts and
we'll show you what we can do.
Get in touch