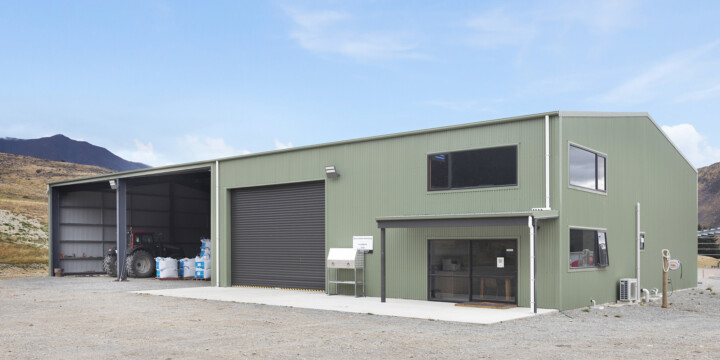 Project summary
Workshop
Location: Arthur's Pass
The owner of the Mt White Station initially reached out to the FarmBuild team with a huge development vision for the station. Having recently purchased the property, Lukas Travnicek and his management team have big plans for the property, including replacing a number of existing buildings for the increased staffing facility requirements, new buildings for honey production, tourism, horse trekking and expanding current livestock numbers.
Read more

This large workshop is set-up for the everyday repairs and maintenance needs of the station. In the front is a large roller door to accommodate access for big machinery to come in for servicing, and around the back is a smaller door with a hoist for servicing the properties smaller vehicles.

This area also has a full tyre change and repair area. Attached to the side are two very large open bays for storage of some of the station's larger machinery.

Also included is a full office area with kitchen facility and toilet for the day-to-day running of the farm and to act as a meeting point. Above this is a mezzanine floor to be used for storage of spare parts.

Let's talk
If you want your rural project to stand the test of time, have a chat to one of our experts and
we'll show you what we can do.
Get in touch