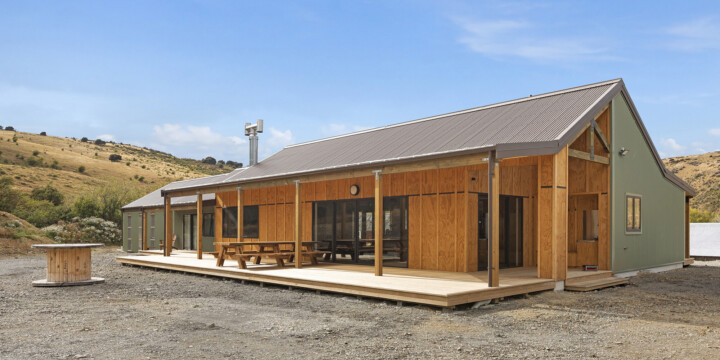 Project summary
Cookshop
Location: Arthur's Pass
This building is the hub of the station where all staff and visitors meet for breakfast, lunch and tea. It was designed to cater for large groups of people and during this development stage we have seen more than 35 people in for meals on a regular basis. It currently caters for the farm staff as well as all the independent contractors on the Station.
Read more

There is a large kitchen with an island serving bench, as well as a pantry, store, and fridge freezer area. The large wood oven does most of the cooking and heating for the entire building and there is also an open fire for ambience in the casual seating area. On one end of the building is a private area for the cook with a large double bedroom, ensuite, walk-in robe, storage area etc. This is a separate, private area for the cook to occupy. Outside decks flow right around the building and offers stunning views with large tables for outside dining and entertaining.
Let's talk
If you want your rural project to stand the test of time, have a chat to one of our experts and
we'll show you what we can do.
Get in touch