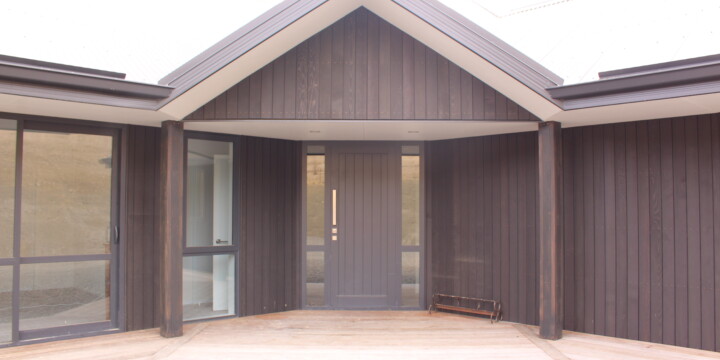 Project summary
Managers house
Location: Awatere Valley
After the Kaikoura earthquake damaged several structures on the station, Steve and Mary Satterthwaite took the opportunity to work with FarmBuild to restore and upgrade 4 of their key structures. The main homestead, the manager's house, the shepherds' quarters, and an ablution block were all repaired and upgraded simultaneously to a high standard, restoring several historic elements as well as modernising the facilities.
Read more

This house is built on plans we have used many times that were designed specifically for therural environment. Steve and Mary Satterthwaite put their own twist on it, making a few changesto suit their specific requirements.

It has a large kitchen and living area with log fire set up for heating the whole of the house using a system of radiators. There is plenty of storage provided with a large pantry and store, necessary space for a rural home.

There is an office close to the front for visitors, keeping the rest of the house private for the manager's family. Four bedrooms easily accommodate the whole family, with the master having an ensuite and walk-in robe.

The building has a large deck off the living area that wraps around the house in front of the bedrooms. This is a great space for outdoor living and provides breath-taking views across the station.
Let's talk
If you want your rural project to stand the test of time, have a chat to one of our experts and
we'll show you what we can do.
Get in touch