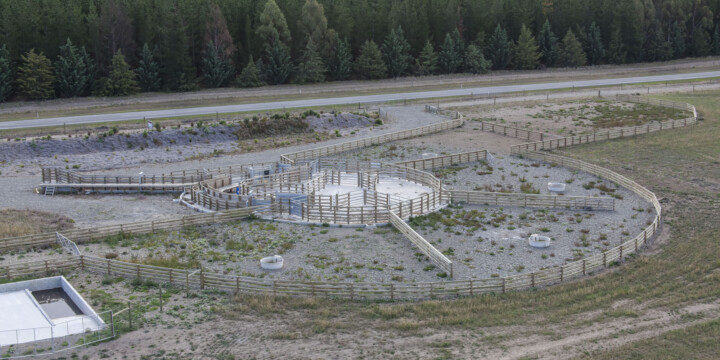 Ngai Tahu Balmoral State highway
Project summary
Cattle yard
Location: North Canterbury
This set of yards has been set up to cater for the northern Ngai Tahu block right on the road side of State Highway #7 in North Canterbury.

Read more

This set of yards is certainly set up to provide for large numbers of cattle. The holding capacity here is considerable, but still being able to achieve yarding access from all angles and pens.

All effluent is washed off with high pressure hoses and run off is all contained and directed to an effluent pond.

Complete with a fully functional calf race on the exterior of the adult cattle race, both of these funnel into and flow easily to the crush area for all animal handling and health procedures.
Let's talk
If you want your rural project to stand the test of time, have a chat to one of our experts and
we'll show you what we can do.
Get in touch