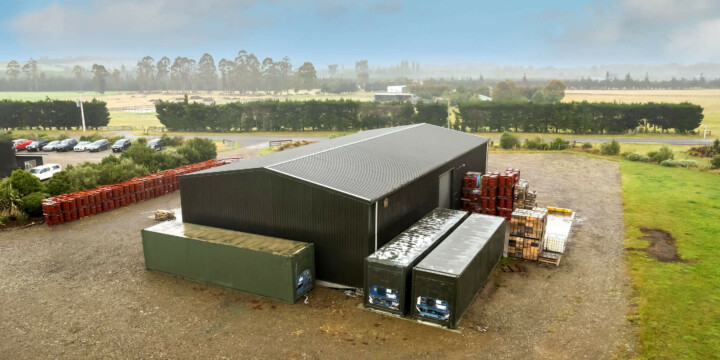 NZ Natural Honey Extraction shed
Project summary
Extraction shed
Location: Okuku
This project came to us as a large extension to an existing shed to create a substantial sized honey storage and processing facility.
Read more

Extraction Shed

This large, specialised building was designed for the extraction of honey onsite and to complement the current facilities of this busy operation.

It has a large storage facility with a high door for drive-through truck access, making pick-ups and deliveries easy. Also in the building are the hot rooms where the honey is heated in preparation for extraction, followed by the air-conditioned extraction room, featuring the latest machinery for extracting honey. On entry to the building is a full bathroom and wash facility for staff to meet health and safety standards before entering the extraction plant.

Let's talk
If you want your rural project to stand the test of time, have a chat to one of our experts and
we'll show you what we can do.
Get in touch