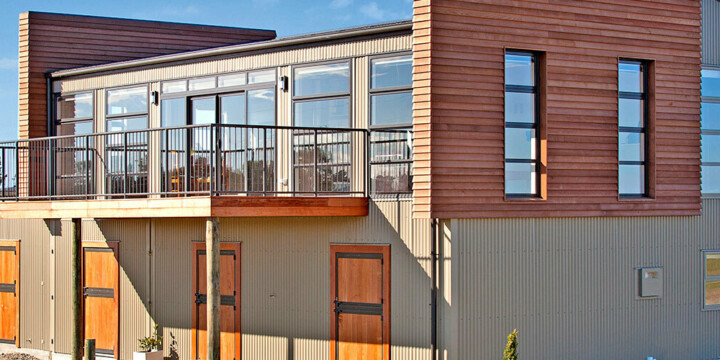 Snellex stables and apartment
Project summary
Stable
Location: North Canterbury
This stable and house complex was designed with multiple uses in mind.
Read more

An upstairs apartment features 2 double bedrooms, one-bathroom, separate toilet, generous living and lounge area and a spacious hardwood deck. We incorporated a moderate amount of cedar timber in the design to give the final product an inviting visual appearance. All of this results in a comfortable house with an unobstructed view of the mountains available for guests to enjoy.

Meanwhile, the ground level is a unique stable area, consisting of loose boxes, a tack and feed room, a large truck bay, separate toilet, laundry, and office. The area is easily transformable for a variety of uses by simply opening the full width hinged panels up along the front.

This is the complete package for a wide variety of horse orientated people

Let's talk
If you want your rural project to stand the test of time, have a chat to one of our experts and
we'll show you what we can do.
Get in touch