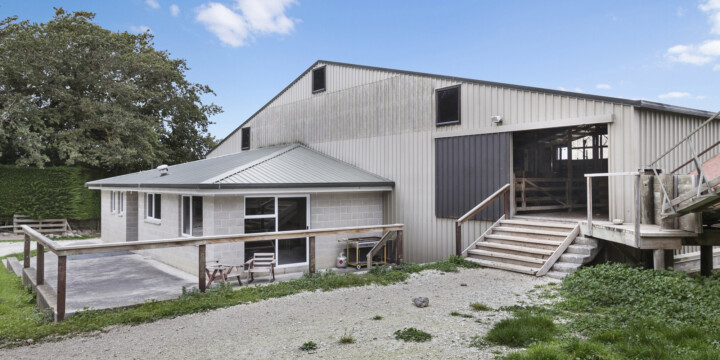 Project summary
6 stand woolshed
Location: Canterbury
Features: Cafeteria, shower facilities, foot bath count out pens
Yet again working on Stonyhurst Station all concrete was made on site and all timber was milled off the property making this another challenging project. This large six stand shed was the Rolls Royce with the Douglas-Clifford Family thinking about every detail and what they wanted to achieve not only for their generation but for the next generation.
Read more

Both Johnny and Peter worked with us on a daily basis throughout the build which was an enjoyable process. The sheep feed into the shed from the steel meshed twelve bay covered yards where there is six easy fill circular catching pens plus large holding area with in the shed.

The full U shape board made wool handing easy with short distance to U shape table with wool bins in behind followed by press.

The large wool room left ample room for wool storage. Once the sheep are shorn they drop down into footbaths under the wool room floor where they stand in the baths until count out time. There is a large cafeteria set at ground level with full cooking facilities as well as plenty of room for dining tables. This is not only used at shearing time but more on a daily basis for shepherd's stock agents etc. There also is a set of mens and womens shower and toilets plus wash area with an area for everybody to hang and leave their gear for the day.
Let's talk
If you want your rural project to stand the test of time, have a chat to one of our experts and
we'll show you what we can do.
Get in touch