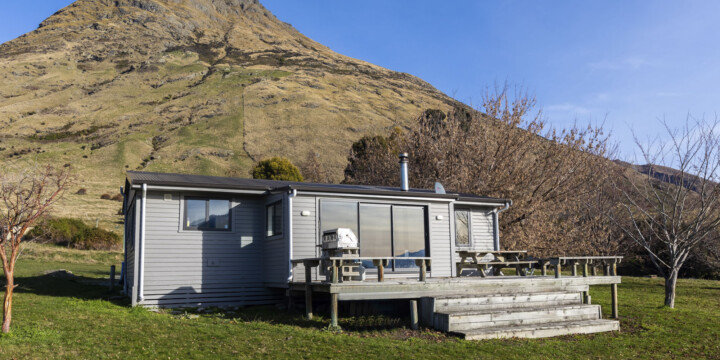 Project summary
The waterfront property of Walter Peak High Country Farm is an iconic station situated directly across the lake from Queenstown. We worked with the team there on 3 major projects that cater to the day-to-day running of the station, including the shepherd's quarters, the shearer's quarters and a set of satellite sheep yards. Being a historic station with a large tourism aspect to it, there were additional considerations in creating functional solutions for the operational needs of the farm while maintaining the atmosphere and making the most of the views looking directly across the lake to Queenstown.
Read more

Shepards' quarters

This building was in desperate need of a facelift. FarmBuild was called on to renovate the existing structure and bring it up to modern standards. A full re-structure of the living areas and the addition of a mud room area were combined with a full upgrade of the building. All windows were stripped and refitted with double glazing, most timber weather boards were removed and replaced, and a new roof and insulation were added to make these quarters warm and comfortable year-round.

Shearers' quarters

This building is frequently used as accommodation for both staff and guests to farm and the time had come to give it a face lift. We stripped and fully refurbished it while also adding a laundry/vanity area. A new kitchen was installed by removing the original wall and opening this up to a generous sized open plan living area. New laminate flooring was laid throughout the six bedrooms, the kitchen and the additions to bring it all together.

Satellite sheep yards

The construction of satellite sheep yards at Walter Peak has made the processing of all sheep classes more manageable. Extra time went into the configuration of these yards to fit the original layout and work with the large existing footbath. With the main stock flow to the yards being properly configured, it means the sheep move easily through the yard layout. Every box was ticked in developing this functional set of yards.

Let's talk
If you want your rural project to stand the test of time, have a chat to one of our experts and
we'll show you what we can do.
Get in touch